Newsletters
Stay in touch with everything going on at Copper Cannon with the latest newsletters, available online. Powder Keg is for our donors and volunteers while Cannonball is for our campers and camper parents/guardians.
Powder Keg
The Powder Keg is a Copper Cannon newsletter designed to give donors and volunteers updates on the camp. The camp finished its 55th summer thanks to these generous people. We want to keep everyone in the loop on all the developments and exciting news about camp.
Powder Keg – Fall 2018 – Find out about the success of our summer and about our new Americorps Vista Member
Powder Keg – Winter 2018 – Learn about Copper Cannon Camp's role in environmental stewardship
Powder Keg – Fall 2017 – Find out about the success of our summer and our American Camping Association (ACA) accreditation
Powder Keg – Winter 2017 – Learn more information about our fast-approaching Auction!
Powder Keg – Fall 2016 – Find out about the success of our summer and Copper Cannon Camp Scholarship opportunity
Powder Keg – Winter 2016 – Check out an article about adding the solar panels to our dining hall
Cannonball
The Cannonball is Copper Cannon's camper-friendly newsletter designed to keep camper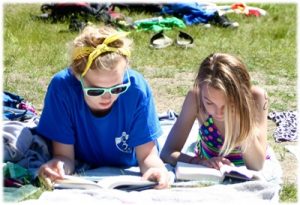 s in the loop throughout the year, not just during the summer. Everyone from parents to donors to alumni can read this newsletter to see what's happening at camp.
Cannonball Holiday 2013 – Check out the latest holiday edition of the newsletter for the latest pics and stories in an easy-to-read format.
Cannonball March-April 2013 – Meet some of the new staff members that are coming to camp this summer, and hear from returning staff about what they are looking forward to most!
Cannonball – Jan & Feb 2012 – This edition of the Cannonball features information on the upcoming 41st annual auction, camper and staff applications available on our site, and more!
Cannonball – Nov & Dec 2012 – Find out what your favorite counselors are up to, check out a picture of a renovation going on at camp, and find out what fun things are going on with Copper Cannon's Facebook page!
Cannonball – Sept 2012 – Get the scoop on the most popular activity at camp this summer and find out where the international staff traveled in America before heading back home!

Check back throughout the year for the latest editions of both of Copper Cannon Camp's newsletters!