We're excited that you are thinking about becoming a part of the Copper Cannon Family! Below are descriptions of the different positions at camp. Room and board is provided for each position listed below. We are not currently taking applications for 2021, but be sure to check back next summer!
All staff need to be positive role models for campers and parents at all times. They must be willing to join our team as a supportive, constructive member of the camp community. They should be devoted to ensuring the safety and growth of our campers and committed to Copper Cannon's mission of enriching the lives of New Hampshire youth. All staff need to have maturity, patience, and of course enthusiasm! Current first aid and CPR certifications preferred but not required.
Please reach out to Katie (kgadapee@coppercannon.org) with any questions you may have about working at Copper Cannon.
JUNIOR COUNSELOR
Responsibilities:
Work closely with senior staff to provide responsible leadership and guidance for our campers

Serve as positive role models for campers 

Junior Counselors might be expected to lead a cabin of campers on their own
Minimum Qualifications:
COUNSELOR
                                                                                                                         (Approx. 10-12 positions)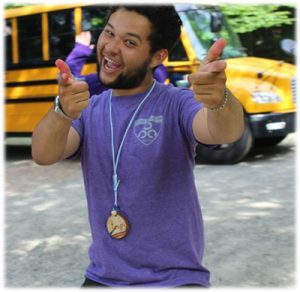 Responsibilities:
Work closely with other staff to provide constructive, responsible leadership and guidance for a cabin group of 6-7 children in grades 4-7 

Be a positive role model living with campers in a cabin

Develop camper character and positive values, foster cabin community, encourage group leadership and develop stewardship; give instruction in camp program areas based on interest and skills
Minimum Qualifications:
Age requirement: 18+

Experience with child leadership and or related activities required

Completion of a Counselor in Training (CIT) program preferred 

At least one year of college preferred

Knowledge of: cabin leadership, camper psychology, child behavior

Ability to: positively motivate campers; perform duties as assigned; relate well to parents, campers and other staff, perform duties as specified in job description and by supervisor
HILL DIRECTOR
(2 positions)
Responsibilities:
In addition to counselor duties, hill directors will work with the camp director to organize and implement overall camp programs, including all aspects of scheduling, programming, health and safety, and evaluating staff 

Take an active leadership role in pre-camp training
Minimum Qualifications:
Age requirement: 20+

At least one year of college preferred

Previous camp experience or relevant substitute

Knowledge of/practical experience in: cabin leadership, camper psychology, peer leadership and supervision; staff management and motivation

Ability to: train, motivate, support, share insights and ideas with, and supervise counselors, organize, facilitate, and evaluate camp units and other events, support and connect with campers, perform duties as specified in job description and by supervisor
FOOD SERVICE SPECIALIST
                                                (2 positions)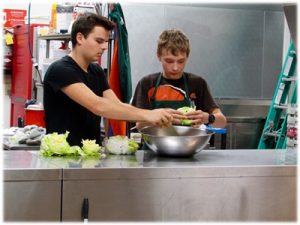 Responsibilities:
Provide food service for approximately 55 people per meal 

Plan menus and organize ordering, meal prep and cleanup 

Monitors budgets, inventory and food quality 

Prepare records and reports concerning the Summer Food Service Program as needed
Minimum Qualifications:
Age requirement: 20+

Knowledge of/practical experience in food service and or catering

Ability to: work independently with little or no supervision, perform duties as assigned; relate well to parents, campers and other staff, perform duties as specified in job description and by supervisor

Follow all health and safety protocols outlined by the state of New Hampshire
ACTIVITY SPECIALIST
Nature Director (1 position) / Arts and Crafts Director (1 position)
Responsibilities:
Actively supervise and maintain safe, enjoyable, age-appropriate programs and events

Support and assist cabin staff in providing high-quality progressive instruction in the program area

Assist Director(s) in planning, organizing, facilitating and documenting classes 

Serve as the primary instructor during programs

Take a leadership role during staff orientation and summer camp season

Be active in camp programs and activities 

Monitor program area equipment and supplies, organizing and resupplying as necessary
Minimum Qualifications:
Age requirement 20+

At least one year of college preferred

Knowledge of/practical experience in: summer camp programming, peer leadership and supervision; staff management and motivation

Ability to: train, support, share insights and ideas with staff; organize, facilitate, and evaluate programs and other camp events; positively support and connect with campers; provide progressive instruction in skills classes; perform duties as specified in job description and by supervisor

Strong knowledge of program field and ability to create/facilitate engaging programming
CAMP NURSE
Responsibilities:
The nurse is responsible for the overall health and safety of the camp population

Provide first aid

Manage the storage and administration of certain medications

Keep accurate medical records 

Coordinate doctor visits as needed

Communicate with camper parents concerning medical issues
Minimum Qualifications: Registered nurse or physician assistant (P.A.) licensed in the state of New Hampshire